"I love getting to know the clients of the Urban Mission foodshelf.  They have both tremendous dignity and a great appreciation for life's blessings even in difficult times.  The foodshelf clients often come with a friend or neighbor and it is so great to see the way in which they look after one another." – Marie Elise, Urban Mission volunteer
---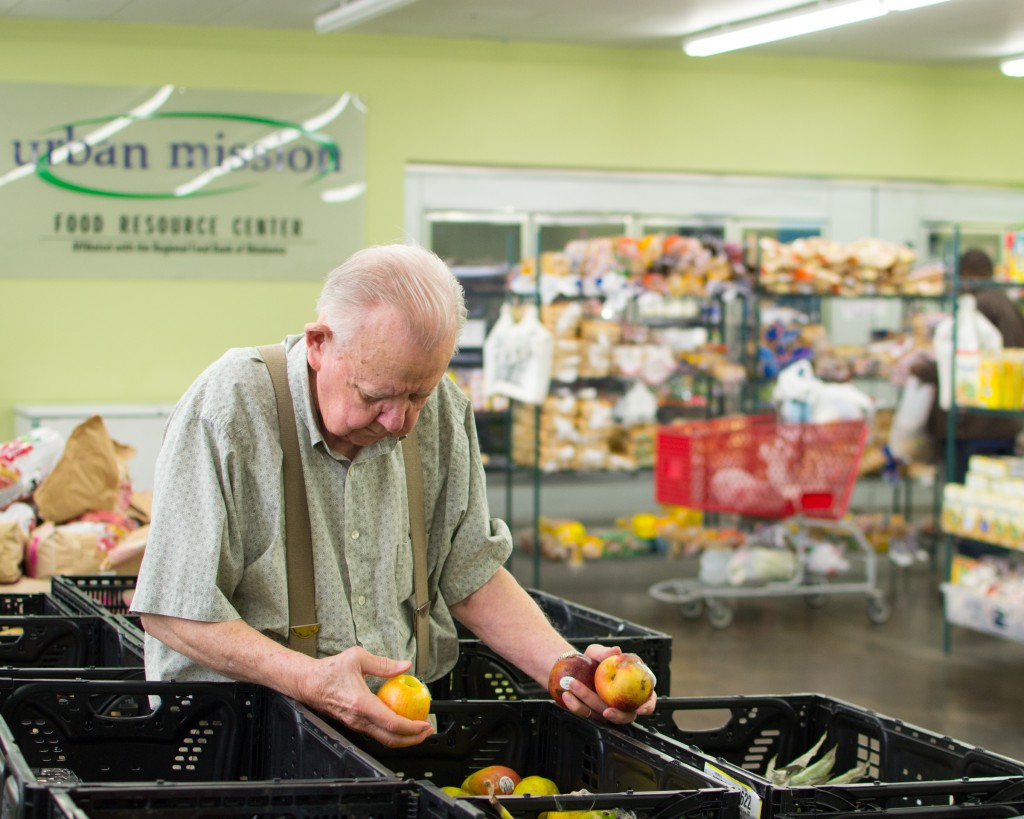 ---
Our volunteers are truly the life-blood of our organization. We could not serve our community without their help. Here are some ways our volunteers help us out:
---
Shopping Helper: Assist clients with making their food choices in the FRC. This can include helping push their cart or helping bag items. But most importantly, it is about being a friendly and respectful helper while they shop. Monday – Thursday: 9:00 AM to 11:45 AM.
Stocker: Unbox food and organize it on the shelves. Make sure that the shelves are full and look nice. With this position there is some heavy lifting. We need help anywhere from 1:00 PM to 4:00 PM.
Waiting Room Host: Keep client paperwork in order while clients wait for their turn to shop. This position is needed the same hours as a Shopping Helper.
Tutor: Help students (K-6) in our after school program with their homework. This could include reading with the students or helping them with any other homework they might have. Monday – Thursday from 3:00 PM to 6:00 PM.