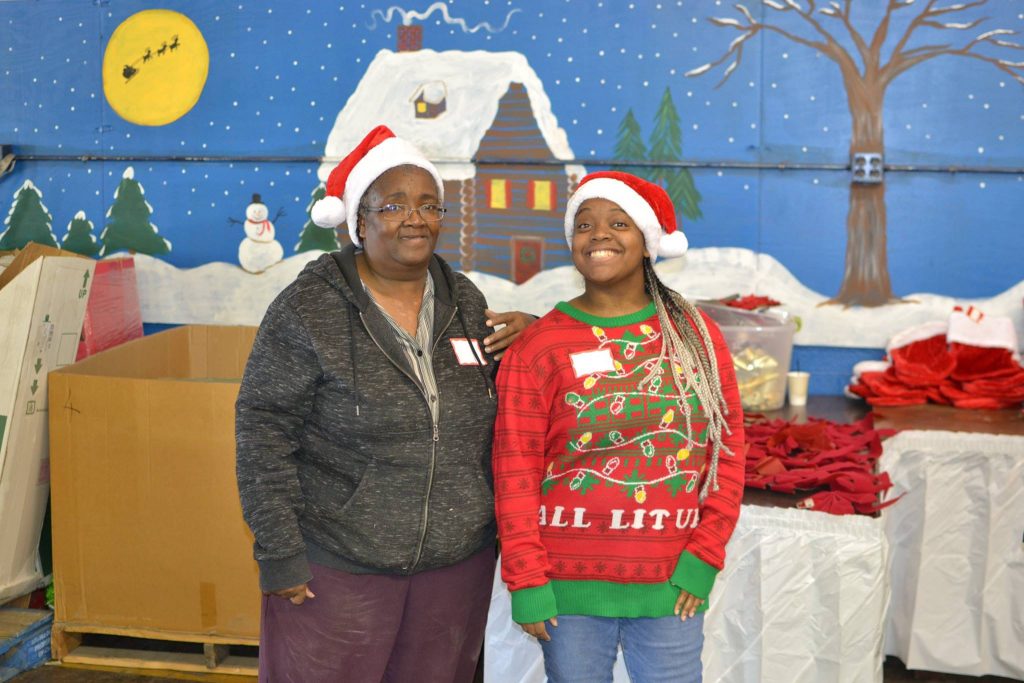 Our Santa Store will occur on Saturday, December 14, 2019. Sign-up will begin in October and run until the program fills up.
Each year we provide a shopping experience for parents in our community so that they can choose gifts for their children. Families choose multiple gifts for each child, along with gloves, hats, books and stocking stuffers. They also receive a box with the makings of a Christmas dinner.
Children enjoy pictures with Santa, Christmas movies, and crafts while their parents are shopping.